Biotinylated Peptides
Equipped with advanced peptide technology, KMD Bioscience can provide you with a wide range of label peptides. We have peptide biotin chemists who bind peptides specifically.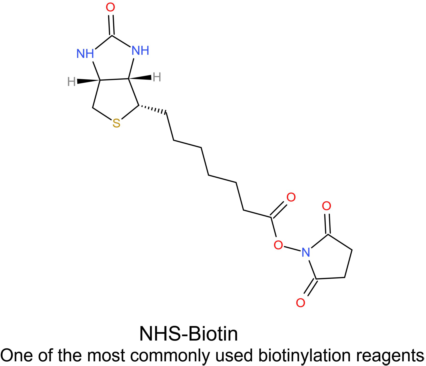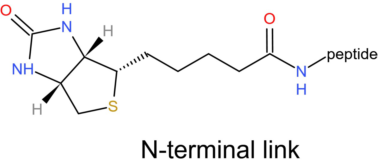 Our Services:
KMD Bioscience provides N-terminal and C-terminal biotin labeling services, and C-terminal is labeled by Lys. N-terminal labeling is recommended because N-terminal biotinylation can be performed directly on the primary amino group, which is more concise and efficient. Of course, in the process of biotin labeling, spacers should be inserted if necessary to achieve separation in order to avoid spatial barriers between biotin groups and amino acids interacting with peptides.
Our Advantages:
-- Highly skilled and committed scientific staff
-- Excellent Cyclic Peptide synthesis service
-- Free peptide consultation and design
-- Superior technical support
-- In quantities of several milligrams up to 100 grams
-- Quality assurance: At each stage of the production cycle, MALDI-TOF mass spectrometry and HPLC analysis are used to check the quality of each peptide
​
How to Order?
If you have any questions regarding our services or products, please feel free to contact us by E-mail: info@kmdbioscience.com or Tel: +86-400-621-6806;