Fluorescence and Dye Labeling Peptides
Fluorescence technology has been widely used in biological research. In recent years, most commercial fluorophores are active substances that can be derived, which simplifies the synthesis of modified peptides and makes design ideas more flexible. The importance of peptide probes will increase as chemical tools are used in biological research.
Fluorescent Modifications:
KMD Bioscience offers numerous fluorescent tags for peptides, and our service is being expanded continuously. Below is some common polypeptide - modified fluorescent structures: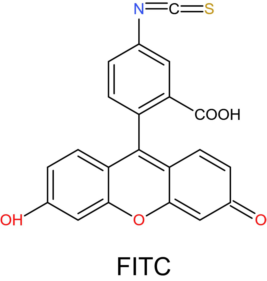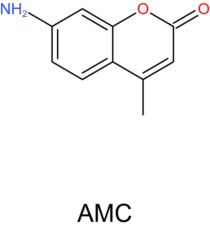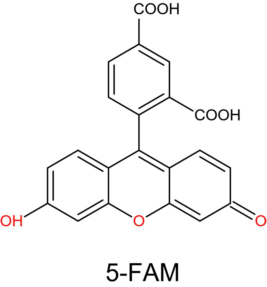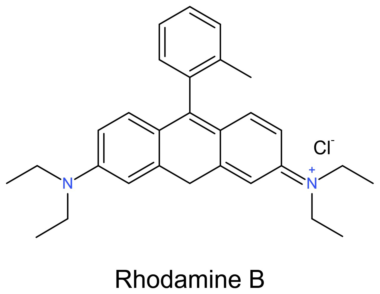 FITC is usually labeled at the N-terminal of the polypeptide or with an amino link to the Lys side chain: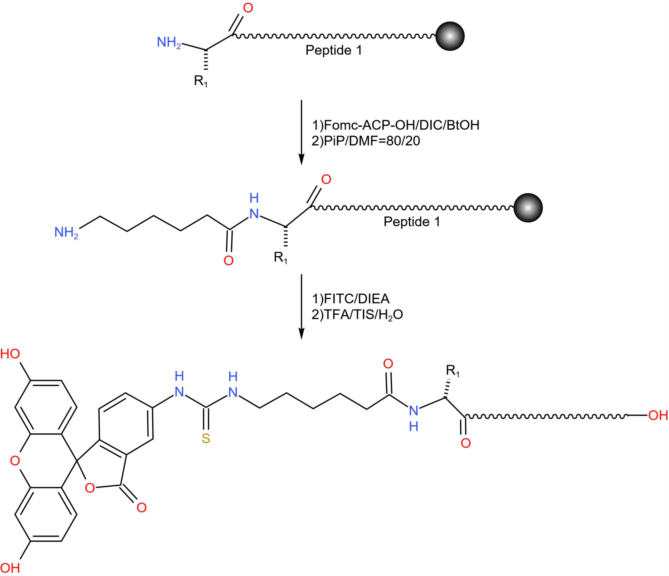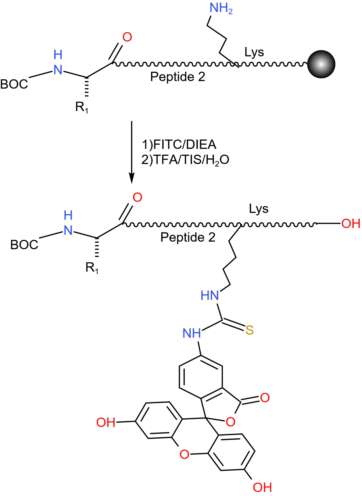 Our Services:
KMD Bioscience offers a wide range of custom synthetic fluorescent and dye markers to support your research.  Each step of peptide synthesis is subject to strict QC and each labeled peptide is delivered as a lyophilized powder, supported by:
-- HPLC chromatogram
-- Mass spec analysis
-- Synthesis report
-- Certificate of Analysis
How to Order?
If you have any questions regarding our services or products, please feel free to contact us by E-mail: info@kmdbioscience.com or Tel: +86-400-621-6806;