PROTAC Technical Services
KMD Bioscience is a provider of professional preclinical CRO services with a dedicated team of scientists and a platform to meet our clients' needs in early-stage drug development. We will investigate target protein structure and PROTAC-E3 ubiquitin ligase target protein complex structure using standard experimental methods to screen potential PROTAC molecules and help our clients to follow up with in-depth structural optimization and mechanistic studies of PROTAC molecules. 
The vast majority of traditional cancer drug targets are proteins with suitable binding sites and well-defined active sites. Proteolysis-targeting chimeras (PROTACs) induce target protein degradation via the ubiquitin-proteasome system (UPS) and can utilize all surface binding regions of the target protein for degradation, representing a novel therapeutic strategy.
KMD Bioscience offers a comprehensive structural and functional screening and synthesis service to meet the molecular research needs of chemists and biologists in the field of PROTAC discovery.
Introduction to the Principle of PROTAC Technology:
PROTACs typically contain a ligand for the target protein of interest, a small molecule capable of recruiting an E3 ubiquitin ligase (E3 ligand), and a linker connecting the two ligands. PROTAC molecules ubiquitinate the target protein by linking it to the E3 ubiquitin ligase and degrade the target protein through the ubiquitin-proteasome system.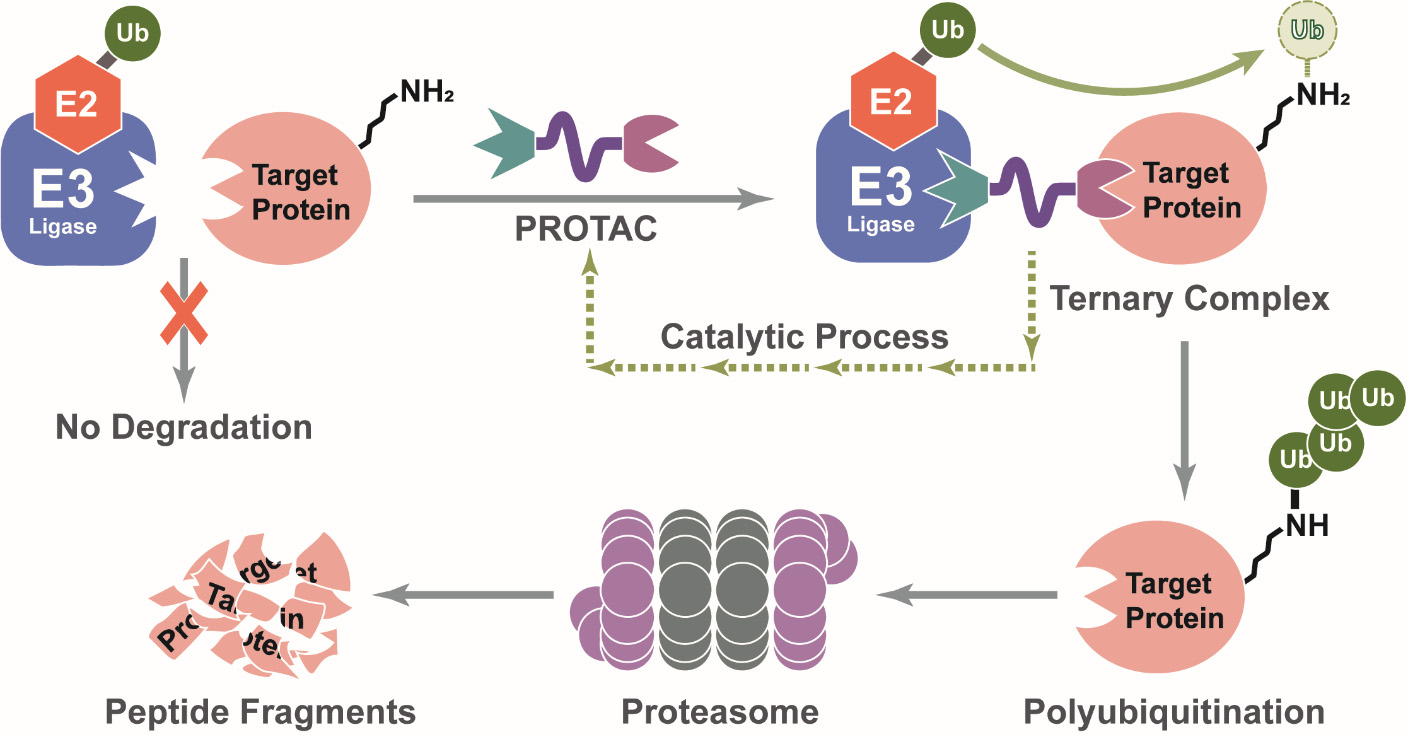 Fig. 1 Degradation of target proteins mediated by PROTAC molecules through the UPS system

Service Content:
| | |
| --- | --- |
| Classification | General Assay Methods |
| Screening in context | SPR, FP, Activity assay |
| Target degradation | WB, FACS |
| Cell function | Proliferation Assay, Apoptosis Assay |
Service Highlights:
-- Compound library screening
--Customized PROTAC molecules
--Modular design of PROTAC molecules
--Activity assays
--Structure determination
--Accurate and reproducible results
How to Order?
If you have any questions regarding our services or products, please feel free to contact us by E-mail: info@kmdbioscience.com or Tel: +86-400-621-6806