KMD Bioscience has many years of experience in the field of CRO services and the peptide synthesis services can be applied to research projects in different fields. Neoantigen vaccines have long been a popular area of study in the area of tumor research, and KMD Bioscience's neoantigen peptide service can be a valuable resource for the projects. KMD Bioscience can sequence the exomes (the part of the genome that ultimately produces proteins) of tumor cells and normal cells, then predict and select the specific neoantigens to be targeted, and provide affinity assays for the newly synthesized peptides, which serve as a basis for the immunogenicity of the neoantigens.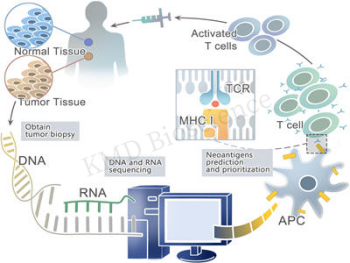 Figure 1 Principle of neoantigen peptide
Neoantigen

P

eptide

P

roduction

P

rocess:
--Tumor biopsy tissue is extracted from the people, then the DNA/RNA exome is sequenced and the data is analyzed by a computer program to identify mutation groups
--Screening mutations obtained from sequencing using predictive algorithms to identify immunogenic antigens
--Synthesis of possible target peptides elucidated by algorithms and evaluation of their binding affinity to the corresponding HLAs
--Peptide manufacturing and purification as well as formulation
In the production process, correct prediction and selection of epitopes are essential for the successful design of personalized cancer vaccines.
Services

C

ontent:
KMD Bioscience provides customized service projects, including antigen affinity screening and immunogenicity determination; peptide synthesis; animal model testing, etc. Please feel free to contact us to get a formal quotation at any time.
Service Highlight:
--KMD Bioscience's scientists have rich experience in vaccine research, providing reliable technical support and program design for customers
--Accurate epitope prediction algorithms to optimize antigen identification
--Multiple service programs to meet customers' various experimental needs
How to Order?

If you have any questions regarding our services or products, please feel free to contact us by E-mail: info@kmdbioscience.com or Tel: +86-400-621-6806.